The added value of MSI GAMING features
WRITTEN BY Shrek
Posted on December 01 2015
---
The MSI Z170A GAMING M9 ACK is the most extreme board within the MSI GAMING series for the Intel Skylake platform. This board is equipped with all the premium gaming features that can be found in other MSI GAMING motherboards, but on top of that, it distinguishes itself by providing several special components that are usually only found on high-end hardware that is sold separately. Let's take a look at what the value is of what you get when you buy an MSI Z170A GAMING M9 ACK motherboard.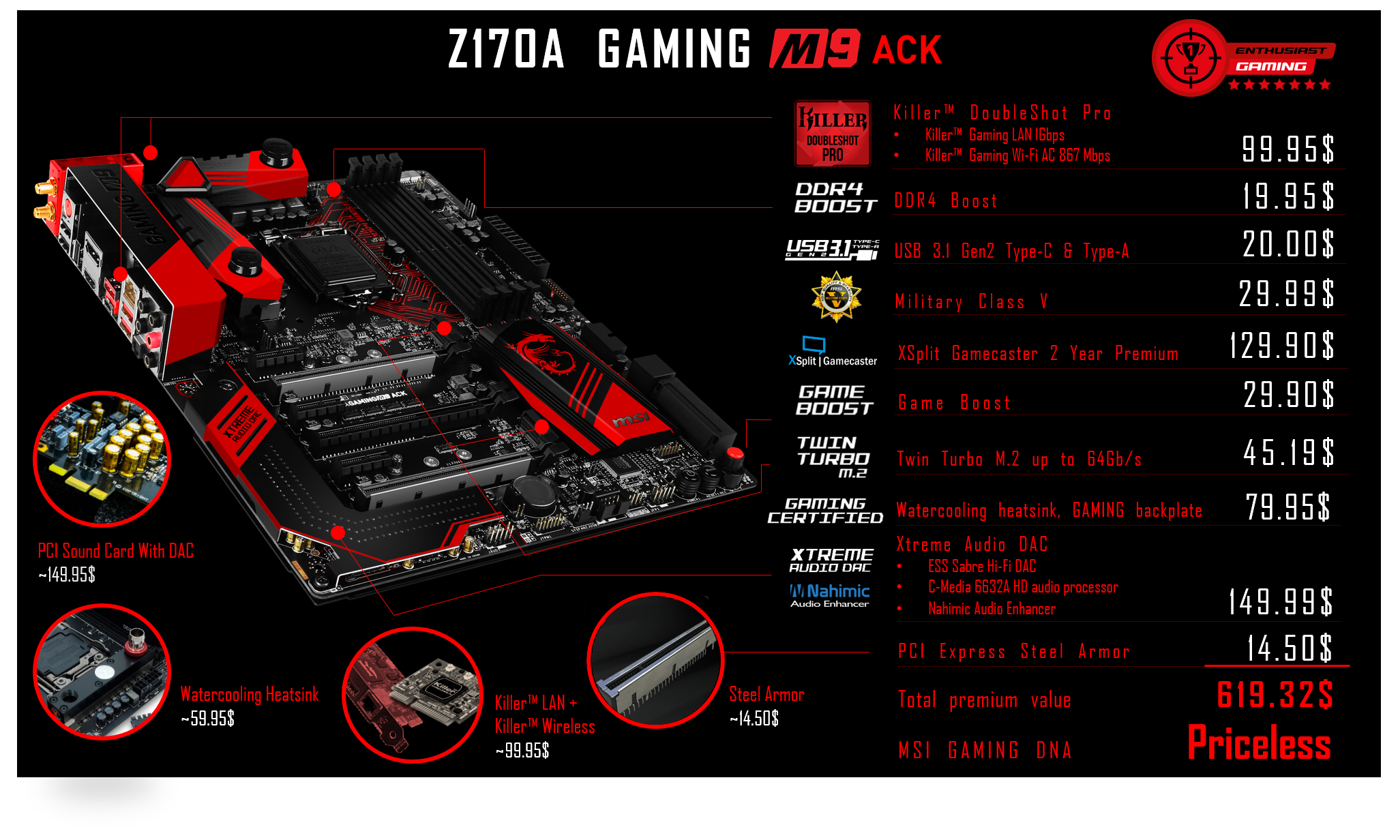 Xtreme Audio DAC: 150$
Most modern motherboards are equipped with an audio processor which is made by Realtek. Even though there are some really decent Realtek models that can perform well if implemented correctly, the MSI GAMING M9 ACK is a step ahead in terms of sound quality. The motherboard is equipped with the C-Media 6632A, a High Definition audio processor that is usually found on dedicated high-end sound cards. To get the maximum out of this processor, the MSI GAMING M9 ACK also houses a real ASS Sabre DAC which is usually found on high-end Hi-Fi equipment. To get this audio performance with an average motherboard, it would cost you around 150$ for a C-Media based sound card and ESS Sabre DAC.

Water Cooling heatsink: 60$
All MSI GAMING motherboards are equipped with a MOSFET heat sink that is able to provide impressive thermal performance without the need to change a thing. But you want the very best performance, for example for extreme overclocking, you might want to go further than a standard solution. An interesting possibility is to replace the standard heat sink by a MOSFET water block. This would require an additional investment of 60$, just for the block that is. However, the MSI Z170A GAMING M9 ACK is equipped with a MOSFET heat sink that doubles as a copper water block which can be connected to your water cooling setup. In contrast to third party solutions, it will perfectly match with the rest of the MSI GAMING motherboard.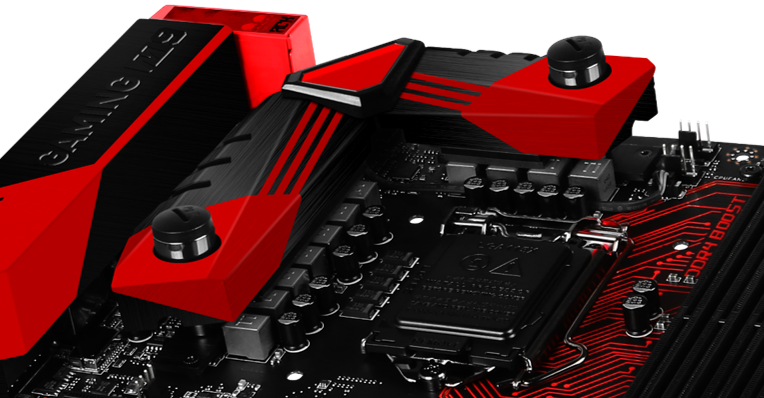 Steel Armor reinforced PCI Express slots: 14.50$
Even though the MSI GAMING M9 ACK is equipped with both HDMI and DisplayPort outputs, we expect most gamers to use a high-end motherboard with one or more high-end graphics cards. Top tier models such as the GTX 980Ti LIGHTNING and the GTX 980Ti GAMING 6G GOLDEN EDITION weigh around three pounds because of their advanced thermal solutions. To keep these cards firm and steady, even when transporting your gaming rig, the GAMING M9 ACK features Steel Armor reinforced PCI Express slots. Present on two slots, this feature is ready for multi-GPU setups and equals an added value of 14.50$.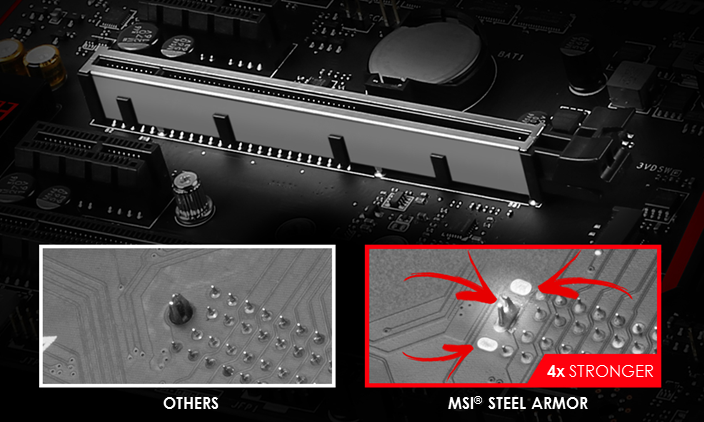 Want to learn more?
Wendell from Tek Syndicate reviewed the MSI Z170A GAMING M9 ACK motherboard and discussed its GAMING features in detail. Check out the video below and learn all about it.
[embed][/embed]