Why Virtual Reality Is About to Change the World
WRITTEN BY Silvia
Posted on November 10 2015
---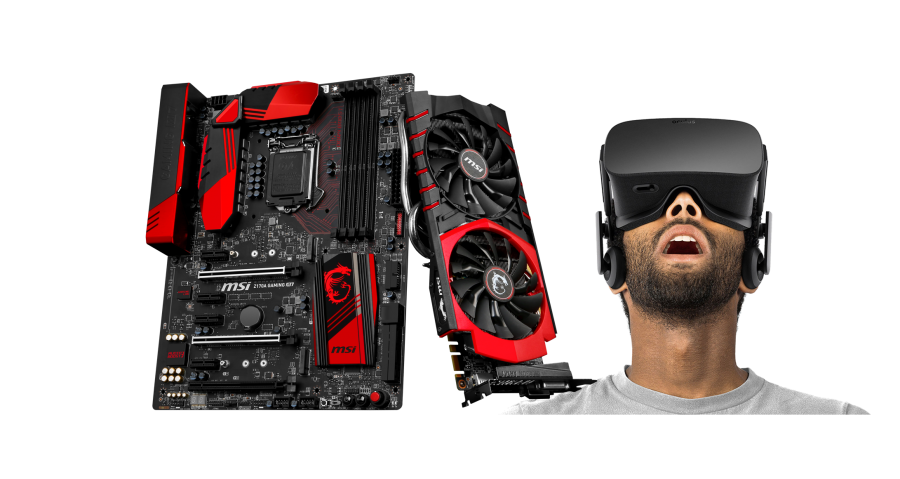 With the final Oculus Rift coming out in early 2016, virtual reality starts to turn itself to a futuristic world! Most people know the term of "Virtual Reality" but they might still be unsure about the applications of this technology. Of course, gaming is always the first attractive application for people according to a Digi-Capital Report. However, there are still numerous applications for virtual reality that we might not know, we have prepared a few other favorable uses for VR technology.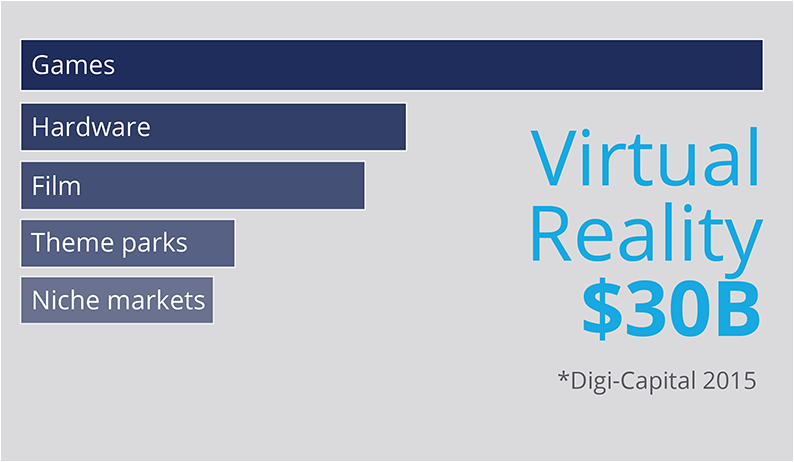 Virtual reality is a very common subject in science fiction movies, which can make something out of this world, look like the real deal. It also has been adopted by education for teaching, for instance, the students can discover and interact with each other within a three dimensional environment while the teacher is doing the presentation. Virtual reality also acts as a problem-solving device, such as in the military; VR simulation is important for training soldiers for dangerous settings. For example to re-enact a battle scenario and engagement with an enemy, which soldiers can simulate fighting but without real dangers. Healthcare professionals are the biggest adopters of VR, for things such as surgery simulation, phobia treatment, and skills training. These are not the only interesting applications for VR, there are also more widely used for entertainment, sport, media and so on.
Source video: U.S. Soldiers Train Using Virtual Reality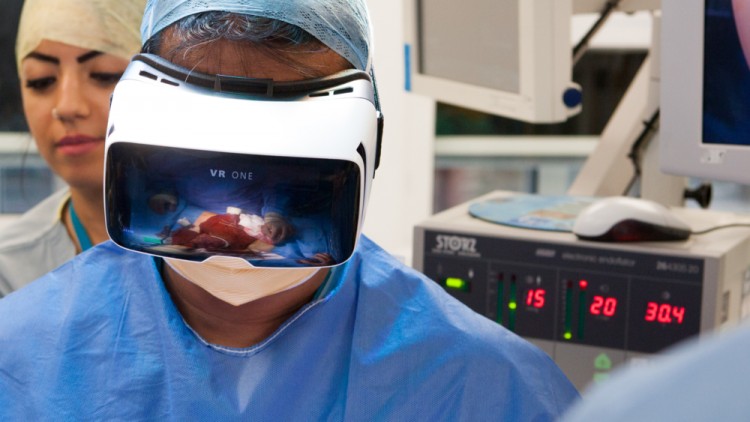 Source picture: http://goo.gl/YGopCE
Until now, the visual aspect of VR seems to be becoming clearer, which provides great acoustic and visual experience for users to go through a virtual scene. For attracting more people to use it, VR might focus much on game-play at the beginning. However, VR currently still needs to rely on abundance of visual and sound content to fascinate people to motivate people to purchase. At present, the game type of first person can quickly be adapted to VR games, which makes the game developers much more willing to invest in it due to low expenses and a short modification period. Towards the end of 2015 we witnessed the official releases of many VR devices, such as Disney, NVIDIA, Oculus, Samsung, Sony and HTC as they develop and promote it aggressively, which can be seen as a signal that VR will explode in the near future. Are you going to take part in a virtual world after discovering this growing technology? 
Here we share the popular virtual reality headsets with you. More devices info and pricing please go to here.



Source Picture: http://goo.gl/W3HwxY
Besides the VR headsets, you cannot miss out on what popular VR games were released in 2015. More ranked games and description please go to here.



Source picture: http://goo.gl/BVXKJQ
Source video: Top 5 Virtual Reality gadgets of the future
In the VR world, the frame rates and high resolution requires for more demand on PC hardware. And MSI is never absent from this battle field. Our GAMING motherboards and graphics cards have been ready early for VR experts and gamers. Not only just for hardware development, we had released the very first  "MSI & G2A Land" VR demo co-developed with G2A.com, you can watch and experience it by clicking " target="_blank">here.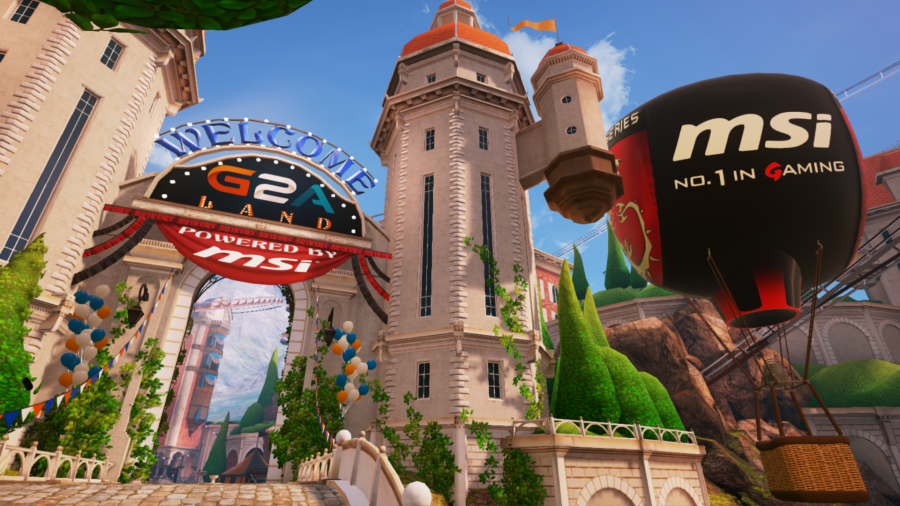 So far, our "G2A & MSI Land" VR demo powered by either MSI Z170A GAMING M9 ACK or MSI X99A GODLIKE GAMING motherboards have already impressed our fans through worldwide onsite gaming events, including Gamescom, PAX PRIME, TGS and so on.

At MSI PAX DEV, there were many gamers standing in line and waiting to try the top-notch VR experience.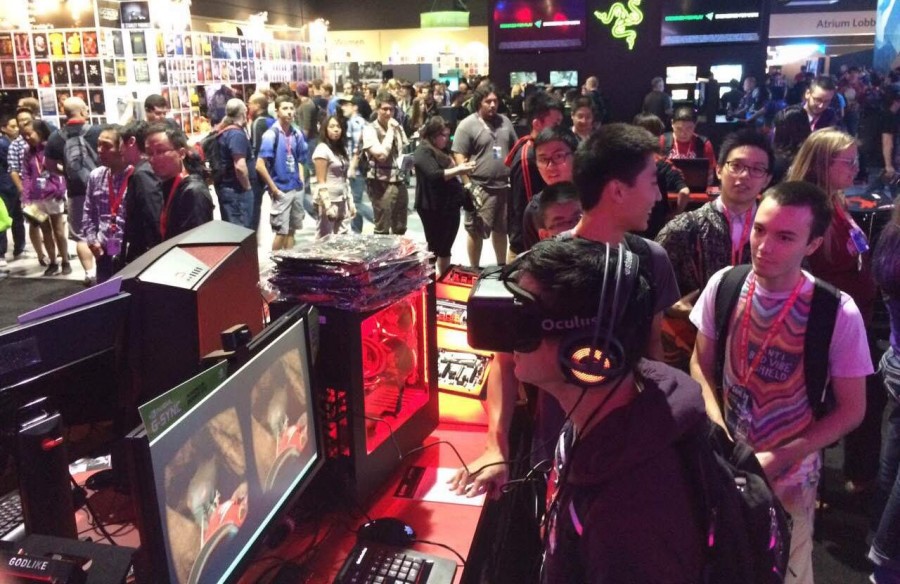 In TGS, audiences on-site were also addicted to the experience of the MSI VR game.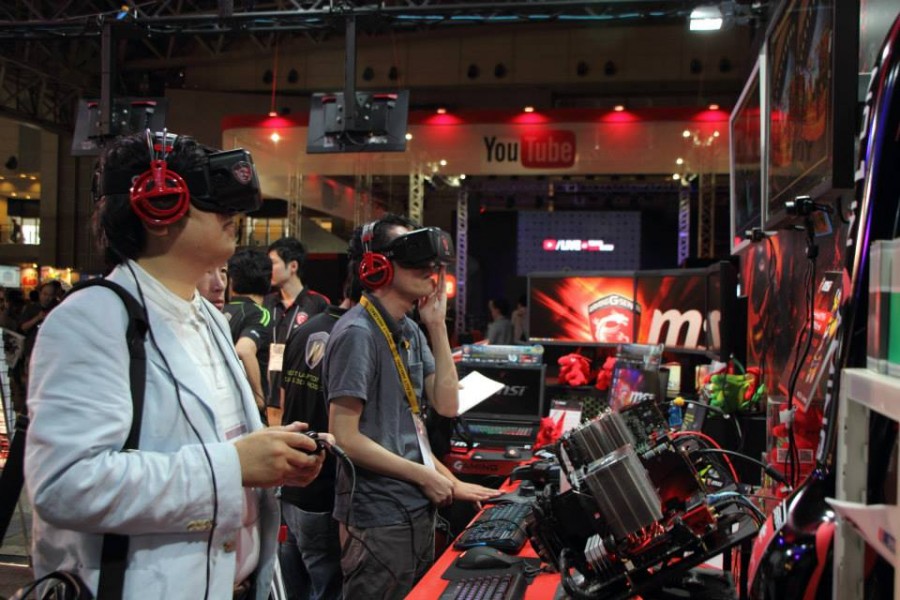 For more info on VR-ready PC hardware, please visit our SlideShare.
http://www.slideshare.net/MSI_Motherboard/msi-z170a-gaming-series-motherboards