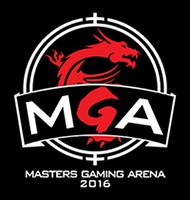 MSI Headquarters, Taipei—October 26, 2016—Winners of MSI MGA 2016 Regional Finals are finally determined. After nearly one month of head-to-head competition since early October, the top three teams advancing to the Grand Finals are: Rise Nation from Americas, Ninjas in Pyjamas from Europe, and KongDoo Panthera from Asia. Meanwhile, it is also confirmed that Fnatic will be joining these regional winners to compete in the Grand Final in Gfinity, London, on December 7, 2016 for the Championship.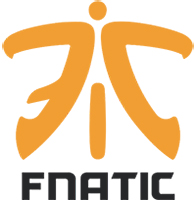 Overwatch MGA 2016 Championship Presented by MSI Announces Guest Team in Grand Final.
Overwatch MGA 2016 Championship Presented by MSI finally unveiled the guest team—Fnatic—to be competing with Regional Final winners for the Championship title in the Grand Finals. Fnatic is a leading eSports organization established in 2004, with professional teams in most popular games such as Counter-Strike: Global Offensive, Dota 2, Hearthstone, League of Legends, Overwatch, and more. As one of the most decorated eSports heavyweights in Europe, Fnatic has won numerous championships across all major leagues including League of Legends Season One Championship in 2011. Its Overwatch team also shines with dazzling performance.
The Fnatic organisation manages these teams, to create a star-like status; allowing our players to turn professional, and attend every major event across the globe. Through the Team section on their site, fans are able to read about our squads, follow their progress, watch their results, read news reports, find a program of events and watch replays of their matches, plus much more. Fnatic are immensely proud of their achievements, but importantly of the support they have received through their loyal and dedicated fans throughout the world.
Recently, Fnatic achieved great success at the Overwatch Open, and qualified for the next round in 2016 DreamHack Winter Qualifier! They will be competing against the 3 top winning teams from Americas, Europe and Asia! Will they be able to win the title? We are excited to see how Fnatic will shine at the coming Grand Finals at London on December 7, 2016! Let's go Fnatic!
Grand Final to Kick off in London on Dec. 7 with Championship Title on the Table
Overwatch MGA 2016 Championship Presented by MSI Grand Finals will be held on Wednesday, Dec. 7 and Thursday, Dec. 8 at Gfinity Arena, London, where four teams will be competing for the Championship title and the US$75,000 prize pool. The final champion can walk away with a US$40,000 cash prize. Second place, third place, and fourth place will be awarded US$20,000, US$10,000, and US$5,000, respectively.
MSI MGA 2016 is the first for this tournament to hold its Grand Finals in London. MSI will be bringing an unprecedented, adrenaline-pumping event, plus the latest gadgets and lots of fun to Gfinity Arena, taking eSports experience to a completely new level for gamers and fans around the world. Fans will surely be thrilled to see the feverish competition among the world's top teams. The Grand Finals will be broadcast live on Twitch by MSI at: https://www.twitch.tv/msigamingameu/profile. Don't miss out on the chance to enjoy the live event at the arena or online.
For more information, please visit MSI MGA 2016 website or follow MSI on Facebook. More information will be released as the event unfolds.
MGA 2016 Website:
https://www.msi.com/event/mga/
MSI on Twitch:
https://www.twitch.tv/msigamingameu/profile
MSI on YouTube:
https://www.youtube.com/user/MSIGamingGlobal
MSI on Facebook:
https://www.facebook.com/gamingmsi
MSI on Twitter:
https://twitter.com/msitweets
Blizzard Entertainment Website:
http://www.blizzard.com/
Blizzard Overwatch Facebook Fan Page:
https://www.facebook.com/PlayOverwatch/
Blizzard Overwatch on Twitter:
https://twitter.com/playoverwatch
For more information on MSI's award-winning products, please visit:
www.msi.com
.