MSI is proud to announce that in the roundup of 20 graphics cards from the leading manufacturers, two of the MSI graphic cards were honored with the awards.

The MSI RX800XT-VTD256E was granted the "CHIP TIP - Testwinner" Award. And the
MSI NX6600GT-TD128E was presented "CHIP TIP- Best Buy" award. MSI keeps up their promise to deliver the best graphic cards to the market.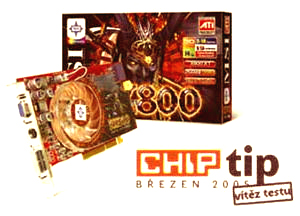 Product Specifications

MSI RX800XT-VTD256E is a "CHIP TIP - Testwinner"
Though the MSI RX800XT-VTD256E graphics card had the second position in the test of 3D performance, the editor gives the following reasons why MSI is the test winner during the CHIP's test: "Victory with difference of one pixel! How it is possible that this card has won the test, when it has the second position in the test of 3D performance? Because this flagship of MSI VGA cards has high performance in games, very good graphic quality in 2D mode and it is still very silent. As we know of MSI already, also this MSI package contains a lot of accessories and software - more than 12 games (including Prince of Persia), a lot of utilities and applications (MSI Media Center, DVD player) and cables (S-video, video). All in all this VGA card is the best solution for gaming during long cold nights."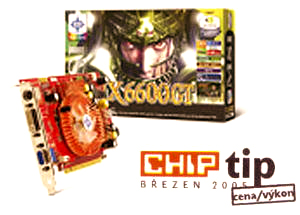 Product Specifications
MSI NX6600GT-TD128E is a "CHIP TIP - Best Buy"

MSI is proud that their graphic card has also won the award for the best price/performance ratio. The editor says: "It is fast and silent! It is hard to believe but it is fairly won- MSI wins in this test both awards - also this second award for Best Price/Performance ratio. MSI NX6600GT has provided the most optimal product - low noise, good graphic performance and a lot of accessories - outputs TV, S-Video and composite, DVD software, MSI Media Center and a lot of bundled games - and that all within the price of 6200 CZK. There is again this situation on NX6600GT chipset - all VGA perform almost the same - except the fine-tuned card from Gainward - it is more powerful but also produces more noise."

Source from the CHIPtip Magazine