News
Role Play Convention 2015: Beat the buffed & MMORE editors and wins prizes MSI GE62, Germany
Latest Update: Mon, 18 May 2015
MSI Co-worked with media- buffed and MMORE in RPC 2015 event. In the booth of buffed, visitors can experience the power of MSI gaming notebook, ad also competed against buffed editors in three disciplines on the stage. The winners got one MSI GE62 as prize.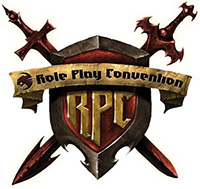 Country: Germany
Subject: Role Play Convention 2015: Beat the buffed & MMORE editor and wins prizes MSI GE62
Location: Cologne
Date: 2015. May 15th-17th

[About RPC 2015]
The RPC is a platform for all facets of the role play by PC gamers to LARPer, across all media. The meeting of all players, users and providers, clans and fan groups is a large possibility of exchange for everyone involved. A lot of players will meet for the first time and the direct interaction between producers and audiences can on a new impetus for the continuation of the role play in any form hope.