News
MSI S310 has been given BEST BUY
by Hacker, September, 2007
Latest Update: Mon, 22 Oct 2007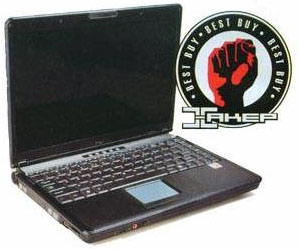 The following quotes are from original text:
This compact, stylish, and what is very important, reasonably priced MSI notebook is very convenient to take to trip. The screen is of a high quality so your eyes won't get tired. Glossy coating gives an extra courtliness to the device.
MSI S310 has been given "Best buy" by Hacker magazine.
For more information please link to

http://www.microstar.ru/program/newsrelease/news_page.php?UID=735

In Hacker, September 2007, а mistake occurred. MSI PR310 should be read as MSI S310.